TODAY: ...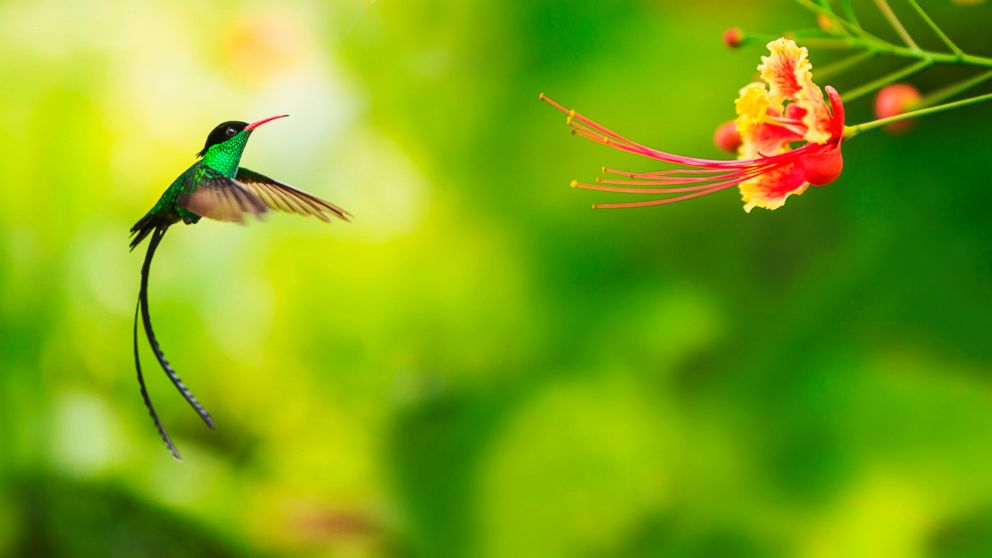 CA: How the clever hummingbird
tortures scientists ... (ABC News)
CA: Paying farmers to welcome birds
... BirdReturns ... (New York Times)
UT: Great Horned Owl family watches
over Salt Lake City cemetery ...
(Deseret News)
more headlines on Page 2 ...
eBIRD RARITY ALERTS BY STATE: ...
Connecticut ...
Delaware ...
Georgia ...
Maryland ...
Massachusettes ...
New Hampshire ...
New Jersey ...
New York ...
North Carolina ...
Ohio ...
Pennsylvania ...
Rhode Island ...
South Carolina ...
Virginia ...
Vermont ...
YESTERDAY: ...
Mercury a threat to Antarctic birds
... (Science 2.0)
FL: Rare Whooping Crane appears
near Lake Okeechobee ... (Miami Herald)
IA: Iowa DNR traps Nebraska Prairie
Chickens ... (NPR)
Catching up on funny bird names ...
(New Orleans Advocate)
UK: First egg for new peregrine
pair at Chichester Cathedral ...
(Surfbird News)
UK: Peregrine falcon nest spotted
on Cambridge University Library ...
(BBC News)
more headlines on Page 2 ...
REGIONAL BIRDING SITES:
CT: Audubon Center in Greenwich
CT: Hammonasset Beach SP
CT: Lighthouse Point Park
CT: Milford Point
CT: White Memorial CC
DE: Bombay Hook NWR
DE: Delaware Bay
DE: Prime Hook NWR
DE: White Clay Creek SP
GA: Wings Over Georgia
MA: Allens Pond Wildlife Sanctuary
MA: Mount Auburn Cemetery
MA: Parker River NWR
MA: Pleasant Valley WS
MA: Plum Island
MD: Assateague Island NS
MD: Chesapeake and Ohio Canal NHP
MD: Conowingo Dam
MD: Ocean City
NC: Atlantic Ocean
NC: Mattamuskeet NWR
NC: Outer Banks
NC: Pea Island NWR
NH: Mount Washington
NJ: Brigantine Div./Forsythe NWR
NJ: Cape May
NY: Braddock Bay
NY: Derby Hill Bird Observatory
NY: Jamaica Bay NWR
NY: Montezuma NWR
NY: Niagara Falls
OH: Adams Lake SP
OH: Crane Creek
OH: Green Lawn Cem. and Arb.
OH: Headlands Beach SP
OH: Killdeer Plains
OH: Magee Marsh
OH: Ottawa NWR
PA: Conejohela Flats
PA: Hawk Mountain
PA: Middle Creek WMA
PA: Presque Isle State Park
PA: Tinicum (John Heinz NWR)
RI: Block Island NWR
RI: Sachuest Point NWR
SC: Cape Romain NWR
SC: Carolina Sandhills NWR
SC: Huntington Beach SP
VA: Chesapeake Bay Brdg & Tunnel
VA: Chincoteague NWR
VA: Great Falls Park
VA: Kiptopeke SP
VA: Shenandoah National Park
VT: Dead Creek WMA
WV: Cranesville Swamp Preserve
WV: Green Bottom WMA
WV: Monongahela National Forest
REGIONAL WEB SITES:
Baltimore Bird Club
birding Charleston, SC
Cape May Bird Observatory
Cape May RBA
Friends of Blackwater NWR
Kate St.John's blog
Lancaster Crow Coalition
Mt. Zion Grasslands
New England hummers
South Carolina birding hotspots map
Tom's Plum Island page
REGIONAL: ...
ABA BIRD REPORTS ...
SC: Ruff/04-14 ...
NY: Trumpeter Swan/04-14 ...
CT: Snowy Owl/04-14 ...
NY: Swallow-tailed Kite/04-14 ...
MA: White Ibis/04-14 ...
MD: White Ibis/04-14 ...
NY: Eurasian Wigeon/04-14 ...
OH: Eurasian Wigeon/04-14 ...
OH: American White Pelican/04-14 ...
NJ: Common Raven/04-14 ...
VT: Pink-footed Goose/04-13 ...
PA: Cinnamon Teal/04-13 ...
MD: Scissor-tailed Flycatcher/04-13 ...
OH: Scissor-tailed Flycatcher/04-13 ...
NH: Snowy Owl/04-13 ...
MA: Swallow-tailed Kite/04-13 ...
VA: Swallow-tailed Kite/04-13 ...
MD: Bird lovers squawk over Sunday
hunting in Maryland ... (Baltimore Sun)
DE: PHOTOSTUDY ... Eurasian
(Common) Teal at Bombay Hook ...
(howardsview.com)
MA: Ruby, popular red-tailed hawk,
dies ... watchers suspect rodent
poison ... (Boston Globe)
NY: UTICA - Utica's Peregrine
Falcons produce an egg ...
(Oneida Dispatch)
RECENTLY: ...
How smart are animals? ... 'NOVA'
series aims to find out ...
(Mother Nature Network)
NM: Climate changes to result in
bird, reptile shifts ... (Yahoo News)
Researchers collate list of 100
most rare and unique avian species
facing extinction ... (Scientist)
OR: Oregon Zoo's California condor
exhibit officially opens in May ...
(The Oregonian)
UK: Young puffins blown in during
February storms now homeward bound
... (This is The West Country)
UK: Norwich Cathedral Peregrine
Falcon eggs face intruder threat ...
(BBC News)
10 weird and wonderful bird nests
... (Mental Floss)
IN: Territorial dispute endangers
Peregrine Falcon nest ...
(Courier-Journal)
New tool for measuring birds from
photographs ... (littleBirdieHome.com)
more headlines on Page 2 ...
EMAIL: LBH@littlebirdiehome.com