TODAY: ...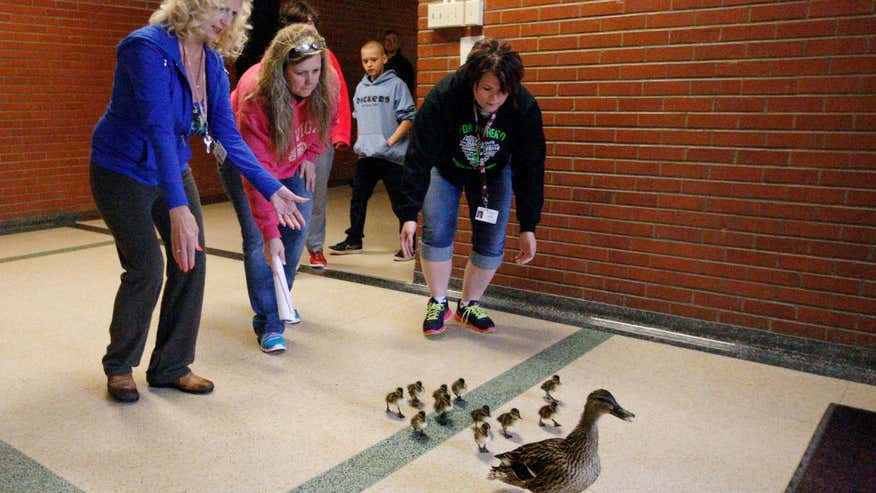 MY: Mother duck, brood waddle
through school on trek to nearby
creek ... (Fox News)
MI: Rare Whooping Crane spotted in
Southwest Michigan land preserve ...
(MLive.com)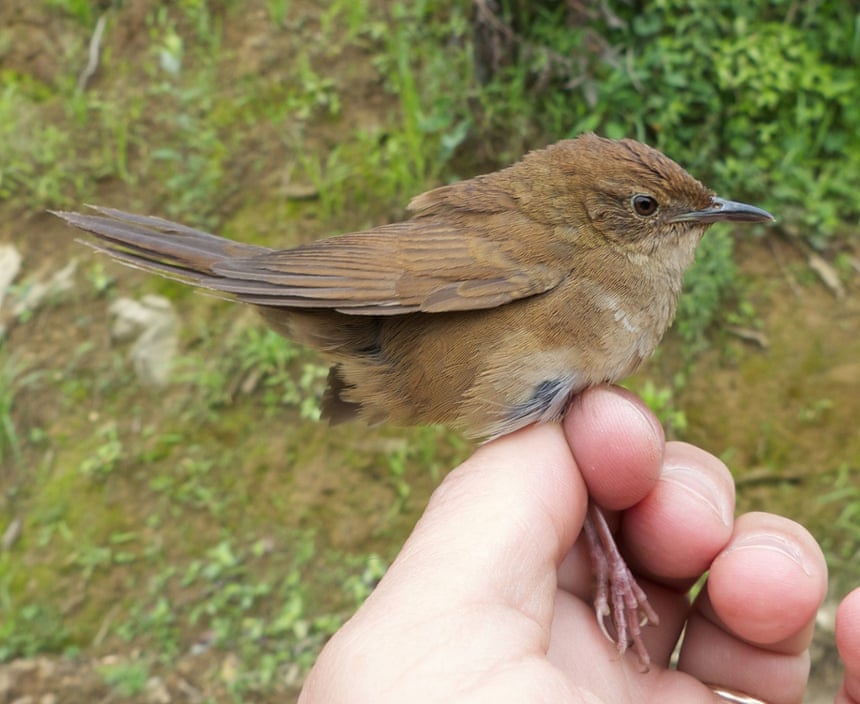 CHINA - New bird species discovered
in China ... Sichuan Bush Warbler ...
(The Guardian)
UK: Pigeon fanciers and the RSPB
wage battle in the skies over threat
posed by birds of prey ...
(The Independent)
NOTE: ... next update to LBH will be
on Wednesday 5/6/15 6:30 am ...
more headlines on Page 2 ...
eBIRD RARITY ALERTS BY STATE: ...
Connecticut ...
Delaware ...
Georgia ...
Maryland ...
Massachusettes ...
New Hampshire ...
New Jersey ...
New York ...
North Carolina ...
Ohio ...
Pennsylvania ...
Rhode Island ...
South Carolina ...
Virginia ...
Vermont ...
FRIDAY: ...
PA: Bald Eagle shot, killed in East
Penn Township ... (WNEP)
Army report says protecting sage
grouse could hurt military training
... (AP/ABC News)
FL: TNR bill introduced in central
Florida county ... (Orlando Sentinel)
$4 million in US projects aim to
protect sage grouse habitat ...
(AP/ABC News)
Angry Birds to help save their
counterparts in South Pacific ...
(Phys.Org)
LA: Fireman rescues ducklings by
playing quack ringtone on his cell
phone ... (AP/Yahoo News)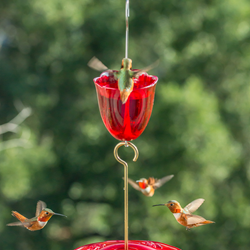 Ant Moat keeps ants from getting to
nectar feeders ... (PR Web)
UK: Ruddy Ducks culled at Lodmoor
to help save threatened White-headed
Ducks ... (Dorset Echo)
more headlines on Page 2 ...
REGIONAL BIRDING SITES:
CT: Audubon Center in Greenwich
CT: Hammonasset Beach SP
CT: Lighthouse Point Park
CT: Milford Point
CT: White Memorial CC
DE: Bombay Hook NWR
DE: Delaware Bay
DE: Prime Hook NWR
DE: White Clay Creek SP
GA: Wings Over Georgia
MA: Allens Pond Wildlife Sanctuary
MA: Mount Auburn Cemetery
MA: Parker River NWR
MA: Pleasant Valley WS
MA: Plum Island
MD: Assateague Island NS
MD: Chesapeake and Ohio Canal NHP
MD: Conowingo Dam
MD: Ocean City
NC: Atlantic Ocean
NC: Mattamuskeet NWR
NC: Outer Banks
NC: Pea Island NWR
NH: Mount Washington
NJ: Brigantine Div./Forsythe NWR
NJ: Cape May
NY: Braddock Bay
NY: Derby Hill Bird Observatory
NY: Jamaica Bay NWR
NY: Montezuma NWR
NY: Niagara Falls
OH: Adams Lake SP
OH: Crane Creek
OH: Green Lawn Cem. and Arb.
OH: Headlands Beach SP
OH: Killdeer Plains
OH: Magee Marsh
OH: Ottawa NWR
PA: Conejohela Flats
PA: Hawk Mountain
PA: Middle Creek WMA
PA: Presque Isle State Park
PA: Tinicum (John Heinz NWR)
RI: Block Island NWR
RI: Sachuest Point NWR
SC: Cape Romain NWR
SC: Carolina Sandhills NWR
SC: Huntington Beach SP
VA: Chesapeake Bay Brdg & Tunnel
VA: Chincoteague NWR
VA: Great Falls Park
VA: Kiptopeke SP
VA: Shenandoah National Park
VT: Dead Creek WMA
WV: Cranesville Swamp Preserve
WV: Green Bottom WMA
WV: Monongahela National Forest
REGIONAL WEB SITES:
Baltimore Bird Club
birding Charleston, SC
Cape May Bird Observatory
Cape May RBA
Friends of Blackwater NWR
Kate St.John's blog
Lancaster Crow Coalition
Mt. Zion Grasslands
New England hummers
South Carolina birding hotspots map
Tom's Plum Island page
REGIONAL: ...
ABA BIRD REPORTS ...
VA: Western Tanager/05-03 ...
OH: White-winged Dove/05-03 ...
MD: Lawrence's Warbler/05-03 ...
PA: Trumpeter Swan/05-03 ...
MA: Wilson's Phalarope/05-03 ...
MD: White-faced Ibis/05-03 ...
CT: Marbled Godwit/05-03 ...
CT: Sandhill Crane/05-03 ...
OH: Little Gull/05-03 ...
NY: Summer Tanager/05-03 ...
MA: Prothonotary Warbler/05-03 ...
MA: Black Vulture/05-03 ...
MA: Orange-crowned Warbler/05-03 ...
DE: Ospreys rebounding in Delaware
... (News Journal)
DE: Season's first Piping Plover
nest found in Lewes ... (Delaware 105.9)
RI: WARWICK - Woman returns home to
find wild bird in her bathroom ... (WLNE)
NY: ITHACA - Great Horned Owl nest
is big attraction at Ithaca golf
course ... (Syracuse.com)
RECENTLY: ...
PA: Three eggs hatched at
Harrisburg webcam Peregrines nest ...
(Patriot-News)
An explanation of wild birds' role
in avian flu outbreak ... (AP/ABC News)
Study unravels global invasion
history of the Monk Parakeet ...
(Science Daily)
AR: Failure to find more
Ivory-billed Woodpeckers doesn't mean
search was fruitless ... (Arkansas Online)
AZ: Owlets rescue sets off backlash
online ... (KPHO)
2015 Audubon Photography Awards ...
the top 100 ... (Audubon Blog)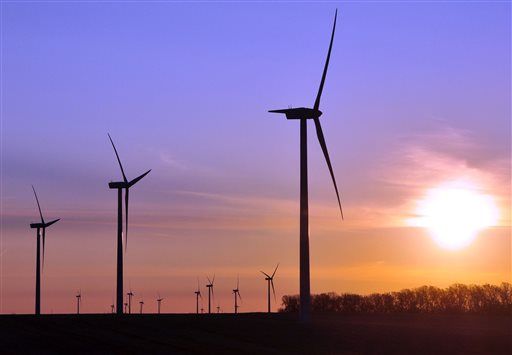 WY: Feds move to speed approval for
wind projects in Great Plains amid
worries about bird deaths ...
(Casper Star-Tribune Online)
NM: California Condor lands in
backyard of Los Alamos birder ...
(Santa Fe New Mexican)
CA: Solar plant likely killed 3500
birds in 1st year ... (KCET)
MT: Residents drive pesky geese out
of downtown Missoula ... (Fox News)
more headlines on Page 2 ...
EMAIL: LBH@littlebirdiehome.com