TODAY: ...
UT: Opponents fail to kill crow
hunting proposal in Utah ... (Reuters)
MN: City Council might side with
birds in Minnesota Vikings stadium
debate ... (Minneapolis Star Tribune)
Stunningly lifelike birds made
entirely from paper ... (Wired)
NY: 'Hawkaholics' watch nest life
24/7 ... (Cornell Chronicle)
CA: Stanford engineers compare
flight dynamics of hummingbirds vs.
helicopters ... (Stanford University News)
CANADA - Burrowing Owl's population
on the decline in Saskatchewan ...
(Moose Jaw Times-Herald)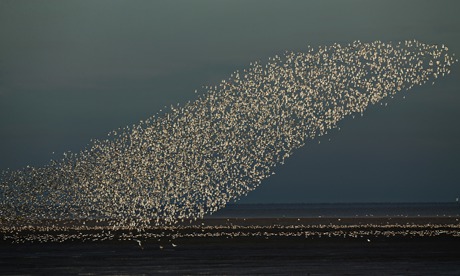 UK: Wading birds declining in the
UK ... big drop in numbers in eight
of the main species ... (The Guardian)
more headlines on Page 2 ...
eBIRD RARITY ALERTS BY STATE: ...
Connecticut ...
Delaware ...
Georgia ...
Maryland ...
Massachusettes ...
New Hampshire ...
New Jersey ...
New York ...
North Carolina ...
Ohio ...
Pennsylvania ...
Rhode Island ...
South Carolina ...
Virginia ...
Vermont ...
WEDNESDAY: ...
NJ: Pete Dunne stepping down from
CMBO ... founded World Series Of
Birding ... (Star-Ledger)
Polar bears, penguins tracked via
satellite from space ...
(National Geographic)
Bird flocking resembles liquid
helium ... (AAAS Science)
SC: HILTON HEAD - Rookery, Painted
Buntings call birders to Pinckney
Island NWR ... (Hilton Head Island Packet)
New wildlife refuge on Illinois-
Wisconsin border a real gem for
birders ... (Chicago Daily Herald)
ONTARIO - Volunteer wings carry
Snowy Owl back home ... had fallen
into a farmer's fertilizer truck ...
(Napanee Guide)
more headlines on Page 2 ...
REGIONAL BIRDING SITES:
CT: Audubon Center in Greenwich
CT: Hammonasset Beach SP
CT: Lighthouse Point Park
CT: Milford Point
CT: White Memorial CC
DE: Bombay Hook NWR
DE: Delaware Bay
DE: Prime Hook NWR
DE: White Clay Creek SP
GA: Wings Over Georgia
MA: Allens Pond Wildlife Sanctuary
MA: Mount Auburn Cemetery
MA: Parker River NWR
MA: Pleasant Valley WS
MA: Plum Island
MD: Assateague Island NS
MD: Chesapeake and Ohio Canal NHP
MD: Conowingo Dam
MD: Ocean City
NC: Atlantic Ocean
NC: Mattamuskeet NWR
NC: Outer Banks
NC: Pea Island NWR
NH: Mount Washington
NJ: Brigantine Div./Forsythe NWR
NJ: Cape May
NY: Braddock Bay
NY: Derby Hill Bird Observatory
NY: Jamaica Bay NWR
NY: Montezuma NWR
NY: Niagara Falls
OH: Adams Lake SP
OH: Crane Creek
OH: Green Lawn Cem. and Arb.
OH: Headlands Beach SP
OH: Killdeer Plains
OH: Magee Marsh
OH: Ottawa NWR
PA: Conejohela Flats
PA: Hawk Mountain
PA: Middle Creek WMA
PA: Presque Isle State Park
PA: Tinicum (John Heinz NWR)
RI: Block Island NWR
RI: Sachuest Point NWR
SC: Cape Romain NWR
SC: Carolina Sandhills NWR
SC: Huntington Beach SP
VA: Chesapeake Bay Brdg & Tunnel
VA: Chincoteague NWR
VA: Great Falls Park
VA: Kiptopeke SP
VA: Shenandoah National Park
VT: Dead Creek WMA
WV: Cranesville Swamp Preserve
WV: Green Bottom WMA
WV: Monongahela National Forest
REGIONAL WEB SITES:
Baltimore Bird Club
birding Charleston, SC
Cape May Bird Observatory
Cape May RBA
Friends of Blackwater NWR
Kate St.John's blog
Lancaster Crow Coalition
Mt. Zion Grasslands
New England hummers
South Carolina birding hotspots map
Tom's Plum Island page
REGIONAL: ...
ABA BIRD REPORTS ...
MD: Neotropic Cormorant/07-31 ...
MD: White Ibis/07-31 ...
CT: American Avocet/07-31 ...
NY: American Avocet/07-31 ...
OH: American Avocet/07-31 ...
MA: Common Raven/07-31 ...
CT: Rufous Hummingbird/07-30 ...
NY: Baird's Sandpiper/07-30 ...
MA: Cape Cod NS yields lowest
number of nesting Piping Plover pairs
in a decade ... (Cape Cod Times)
PA: BETHLEHEM TWP. - Residents
rally to save Green Pond farm from
development ... (WFMZ)
PA: Opposition mounts to plan for
hundreds of homes on crucial Lehigh
Valley IBA ... (Express-Times)
PA: TREXLERTOWN - Sandhill Crane
spotted in Trexlertown ...
(Allentown Morning Call)
NJ: New Visitor's Center grows into
a birders Mecca in Ocean City, NJ ...
(Philly.com)
MA: Kiteboarders upset over ban
from Cape Cod beaches with Piping
Plovers ... (AP/CBS Local)
MD: Groups collaborate to bring
Barn Owls back to St. Mary's County
... (Southern Maryland News Net)
DE: WILMINGTON - Red-tailed Hawks
rescued from I-495 Bridge ...
(Delmarva Public Radio)
DE: Birders enjoy trip to Prime
Hook NWR ... 300+ species ...
(Delmarva Daily Times)
RECENTLY: ...
FL: Red-necked Stint spotted in
Keys ... first sighting ever in
Florida ... (Miami Herald)
Jane Alexander's Bird-Watching Tips
... (New York Times)
WY: Can advanced mapping technology
save Sage Grouse and Wyoming
industry? ... (Casper Star-Tribune Online)
MN: Why should birders be worried
about the new Minnesota Vikings
stadium? ... (Audubon Magazine)
Mixed genes means mixed up
migrations of hybrid birds ...
(Red Orbit)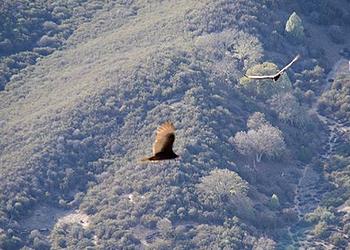 CA: California Judge halts oil
wells near Pinnacles National Park
... (Environment News Service)
Top 25 Wild Bird Photographs of the
Week #71 ... (National Geographic)
New tool for measuring birds from
photographs ... (littleBirdieHome.com)
more headlines on Page 2 ...
EMAIL: LBH@littlebirdiehome.com