TODAY: ...
MA: Extraordinary influx of Snowy
Owls spotted in Massachusettes ... (WBZ)
IL: Snowy Owls blow into the windy
city of Chicago ... (Chicago Tribune)
MD: HARFORD - Rarely seen Snowy Owl
swoops into Harford ... (Baltimore Sun)
CA: Webcam in rice fields is
focused on eagles ...
(Enterprise-Record)
UK: New RSPB report reveals
shocking decline in bird numbers in
the south east ...
(Isle of Wight County Press)
CHINA - Amazing 1300-year old way
of fishing involving Cormorants ...
(San Francisco Chronicle)
SOUTH GEORGIA - Preening penguins
'lose their heads' ... (AOL Travel UK)
more headlines on Page 2 ...
eBIRD RARITY ALERTS BY STATE: ...
Connecticut ...
Delaware ...
Georgia ...
Maryland ...
Massachusettes ...
New Hampshire ...
New Jersey ...
New York ...
North Carolina ...
Ohio ...
Pennsylvania ...
Rhode Island ...
South Carolina ...
Virginia ...
Vermont ...
YESTERDAY: ...
NY: UPDATE ... NYC officials start
trap/relocate program after outrage
over shooting owls ... (New York Times)
Terrible trade-off? ... Is it
really okay for 'green energy' wind
farms to kill Bald Eagles? ...
(Patriot-News)
AK: Common bird-killing disease
documented in Alaska for 1st time ...
(Anchorage Daily News)
Birdchick's take on dealing with
people too close to owls ... (Birdchick)
IL: When Snowy meets Peregrine ...
(North American Birding)
more headlines on Page 2 ...
REGIONAL BIRDING SITES:
CT: Audubon Center in Greenwich
CT: Hammonasset Beach SP
CT: Lighthouse Point Park
CT: Milford Point
CT: White Memorial CC
DE: Bombay Hook NWR
DE: Delaware Bay
DE: Prime Hook NWR
DE: White Clay Creek SP
GA: Wings Over Georgia
MA: Allens Pond Wildlife Sanctuary
MA: Mount Auburn Cemetery
MA: Parker River NWR
MA: Pleasant Valley WS
MA: Plum Island
MD: Assateague Island NS
MD: Chesapeake and Ohio Canal NHP
MD: Conowingo Dam
MD: Ocean City
NC: Atlantic Ocean
NC: Mattamuskeet NWR
NC: Outer Banks
NC: Pea Island NWR
NH: Mount Washington
NJ: Brigantine Div./Forsythe NWR
NJ: Cape May
NY: Braddock Bay
NY: Derby Hill Bird Observatory
NY: Jamaica Bay NWR
NY: Montezuma NWR
NY: Niagara Falls
OH: Adams Lake SP
OH: Crane Creek
OH: Green Lawn Cem. and Arb.
OH: Headlands Beach SP
OH: Killdeer Plains
OH: Magee Marsh
OH: Ottawa NWR
PA: Conejohela Flats
PA: Hawk Mountain
PA: Middle Creek WMA
PA: Presque Isle State Park
PA: Tinicum (John Heinz NWR)
RI: Block Island NWR
RI: Sachuest Point NWR
SC: Cape Romain NWR
SC: Carolina Sandhills NWR
SC: Huntington Beach SP
VA: Chesapeake Bay Brdg & Tunnel
VA: Chincoteague NWR
VA: Great Falls Park
VA: Kiptopeke SP
VA: Shenandoah National Park
VT: Dead Creek WMA
WV: Cranesville Swamp Preserve
WV: Green Bottom WMA
WV: Monongahela National Forest
REGIONAL WEB SITES:
Baltimore Bird Club
birding Charleston, SC
Cape May Bird Observatory
Cape May RBA
Friends of Blackwater NWR
Kate St.John's blog
Lancaster Crow Coalition
Mt. Zion Grasslands
New England hummers
South Carolina birding hotspots map
Tom's Plum Island page
REGIONAL: ...
ABA BIRD REPORTS ...
CT: Fork-tailed Flycatcher/12-10 ...
OH: Sabine's Gull/12-10 ...
NH: Townsend's Warbler/12-10 ...
PA: Rufous Hummingbird/12-10 ...
DE: Snowy Owl/12-10 ...
MD: Snowy Owl/12-10 ...
NH: Snowy Owl/12-10 ...
PA: Snowy Owl/12-10 ...
MA: Clay-colored Sparrow/12-10 ...
MA: Lark Sparrow/12-10 ...
NY: Eurasian Wigeon/12-10 ...
NC: Calliope Hummingbird/12-09 ...
NC: Western Kingbird/12-09 ...
CT: Snowy Owl/12-09 ...
VA: Gr. White-fronted Goose/12-09 ...
NJ: Eared Grebe/12-09 ...
PA: Brewer's Blackbird/12-09 ...
DE: Snowy Owls' appearance in
Delaware draws a flock of bird
enthusiasts ... (Delmarva Now)
OH: Snowy Owls find their way to Ohio
... (Coshocton Tribune)
VA: RICHMOND - Hawk hurt downtown
now well enough to fly away ... (WTVR)
CT: MILFORD - Volunteers and staff
help clean up storm debris from
Milford Point wildlife refuge ...
(WXedge)
PA: SAEGERTOWN - Injured Snowy Owl
euthanized ... (Erie Times-News)
CT: MILFORD - Conn. Audubon says
lack of lemmings driving Snowy Owls
to Connecticut ... (Ct Post)
RECENTLY: ...
OR: ABC says threatened listing
proposal not enough to conserve
western Yellow-billed Cuckoo ...
(Salem-News)
Scientists recap effect of lemming
populations on other animals ...
including Snowy Owls ... (NOAA Arctic)
NJ: GALLOWAY TWP. - Birders flock
to Forsythe for rare view of Snowy
Owl ... (Press of Atlantic City)
PREVIEW ... Magic of the Snowy Owl
... (PBS/Nature)
World's oldest wild bird lays egg
... (Washington Post)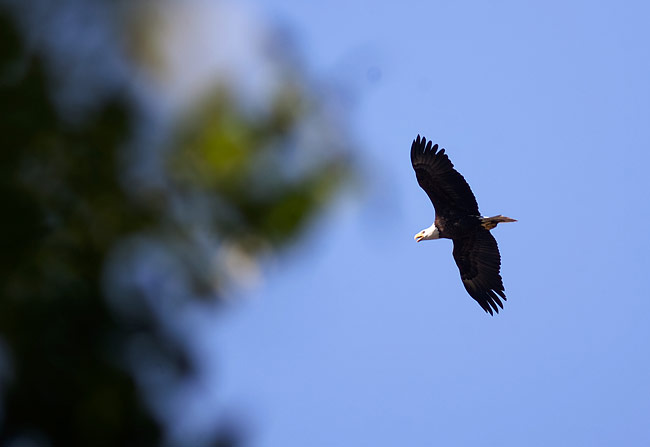 White House gives wind farms pass
on killing Endangered Eagles ...
(AP/Minnesota Public Radio)
It's insane! ... Snowy Owl
sightings and statistics for 2013 ...
(Roger Tory Peterson Institute)
PA: Snowy Owl movement into
Pennsylvania could be of historic
proportions ... (Patriot-News)
Notes from a Snowy Owl Invasion ...
by Kenn Kaufman ... (Audubon Magazine)
New tool for measuring birds from
photographs ... (littleBirdieHome.com)
more headlines on Page 2 ...
EMAIL: LBH@littlebirdiehome.com