TODAY: ...
KY: Annual Hummingbird Festival
coming to Land Between Lakes NRA ...
Aug. 2 - 3 ... (AP/KFVS)
AZ: Bird strikes down at Sky Harbor
Airport ... dry weather helps ... (KJZZ)
Top 25 Wild Bird Photographs of the
Week #71 ... (National Geographic)
SPAIN - Landmark legislation
increases 20-fold marine protected
areas ... (Birdlife International)
more headlines on Page 2 ...
eBIRD RARITY ALERTS BY STATE: ...
Connecticut ...
Delaware ...
Georgia ...
Maryland ...
Massachusettes ...
New Hampshire ...
New Jersey ...
New York ...
North Carolina ...
Ohio ...
Pennsylvania ...
Rhode Island ...
South Carolina ...
Virginia ...
Vermont ...
MONDAY: ...
CA: Bald Eagles expand range in
Channel Islands of California ...
(Fox News)
Psychologist preparing book probing
birder behavior ... (London Free Press)
MI: 15 Peregrine Falcons banded in
Michigan for study ... (AP/13abc)
UK: RSPB Scotland welcomes report
exposing absence of golden eagles in
southern Scotland ... (Surfbirds News)
more headlines on Page 2 ...
REGIONAL BIRDING SITES:
CT: Audubon Center in Greenwich
CT: Hammonasset Beach SP
CT: Lighthouse Point Park
CT: Milford Point
CT: White Memorial CC
DE: Bombay Hook NWR
DE: Delaware Bay
DE: Prime Hook NWR
DE: White Clay Creek SP
GA: Wings Over Georgia
MA: Allens Pond Wildlife Sanctuary
MA: Mount Auburn Cemetery
MA: Parker River NWR
MA: Pleasant Valley WS
MA: Plum Island
MD: Assateague Island NS
MD: Chesapeake and Ohio Canal NHP
MD: Conowingo Dam
MD: Ocean City
NC: Atlantic Ocean
NC: Mattamuskeet NWR
NC: Outer Banks
NC: Pea Island NWR
NH: Mount Washington
NJ: Brigantine Div./Forsythe NWR
NJ: Cape May
NY: Braddock Bay
NY: Derby Hill Bird Observatory
NY: Jamaica Bay NWR
NY: Montezuma NWR
NY: Niagara Falls
OH: Adams Lake SP
OH: Crane Creek
OH: Green Lawn Cem. and Arb.
OH: Headlands Beach SP
OH: Killdeer Plains
OH: Magee Marsh
OH: Ottawa NWR
PA: Conejohela Flats
PA: Hawk Mountain
PA: Middle Creek WMA
PA: Presque Isle State Park
PA: Tinicum (John Heinz NWR)
RI: Block Island NWR
RI: Sachuest Point NWR
SC: Cape Romain NWR
SC: Carolina Sandhills NWR
SC: Huntington Beach SP
VA: Chesapeake Bay Brdg & Tunnel
VA: Chincoteague NWR
VA: Great Falls Park
VA: Kiptopeke SP
VA: Shenandoah National Park
VT: Dead Creek WMA
WV: Cranesville Swamp Preserve
WV: Green Bottom WMA
WV: Monongahela National Forest
REGIONAL WEB SITES:
Baltimore Bird Club
birding Charleston, SC
Cape May Bird Observatory
Cape May RBA
Friends of Blackwater NWR
Kate St.John's blog
Lancaster Crow Coalition
Mt. Zion Grasslands
New England hummers
South Carolina birding hotspots map
Tom's Plum Island page
REGIONAL: ...
ABA BIRD REPORTS ...
MD: Neotropic Cormorant/07-22 ...
VA: Mississippi Kite/07-22 ...
OH: American Avocet/07-22 ...
MA: American Oystercatcher/07-22 ...
VA: RICHMOND - Falcon that hit
Richmond building will lose left eye
... (CBS 6)
SC: Hunting Island in heart of
Beaufort Barrier Island IBA ...
(Island Packet)
DE: NEWARK - Red-tailed Hawks
returned to the wild ... (WDEL)
WV: Eagles abound in southern West
Virginia ... (Charle4ston Gazette)
DE: LEWES - Gordons Pond beach
reopens at Cape Henlopen SP as last
Piping Plover chicks fledge ...
(Cape Gazette)
NY: NYC - Mischievous Red-tailed
Hawk pulls a fast one on New York's
Finest ... (New York Post)
DE: WILMINGTON - Hawk chicks
rescued from I-495 bridge ...
(News Journal)
NJ: New Jersey Audubon and partners
to restore Stone Harbor Point ...
(Shore News Today)
RECENTLY: ...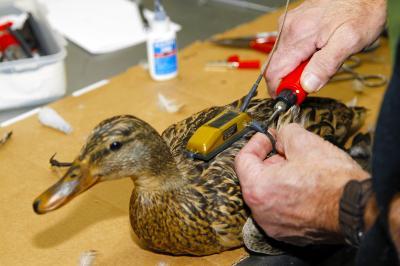 MO: Researchers say duck migration
reveals importance of conserving
wetlands ... (Science Codex)
CA: New methodology provides
detailed insight on range, movements
of California Condor ...
(Science World Report)
RI: Peregrine Falcons delay USS
Saratoga departure for scrap yard ...
(AP/KZTV)
PHOTOGALLERY ... 10 cute
hummingbird photos ... (Parade)
UT: California Condor chick hatches
in Zion NP ... (Fox 13)
OR: New study says birds most
influenced by precipitation, not
warming temperatures ...
(Nature World News)
Studies show urban landscapes
becoming increasingly bird-unfriendly
... (Smithsonian Science)
VIDEOLINK ... Flying eagle point of
view ... (YouTube)
UK: Photograph of rare bird on Uist
sparks plastic bags plea ... (BBC News)
New tool for measuring birds from
photographs ... (littleBirdieHome.com)
more headlines on Page 2 ...
EMAIL: LBH@littlebirdiehome.com