TODAY: ...
CA: 2 eggs mark start of California
Condor breeding season at Safari Park
... (Fox 5 San Diego)
CA: Researchers flock to inaugural
citizen science meeting ...
(Cornell Chronicle)
FL: Some Marco residents concerned
over safety of Burrowing Owls ...
(NBC2 News)
NM: VIDEOLINK ... Watch Sandhill
Cranes try to walk on thin ice ...
(Mother Nature Network)
Risking everything to save
endangered songbirds ... (New Scientist)
UK: Lapwing numbers at record high
on RSPB Malltraeth Marsh reserve ...
(Surfbirds News)
SWEDEN - Out of fear of racism,
Sweden changes the names of bird
species ... (Washington Post)
NETHERLANDS - Giant owl terrorizing
a small Dutch town ... (Washington Post)
NOTE: ... next update to LBH will be
on Wednesday 3/4/15 6:30 am ...
more headlines on Page 2 ...
eBIRD RARITY ALERTS BY STATE: ...
Connecticut ...
Delaware ...
Georgia ...
Maryland ...
Massachusettes ...
New Hampshire ...
New Jersey ...
New York ...
North Carolina ...
Ohio ...
Pennsylvania ...
Rhode Island ...
South Carolina ...
Virginia ...
Vermont ...
FRIDAY: ...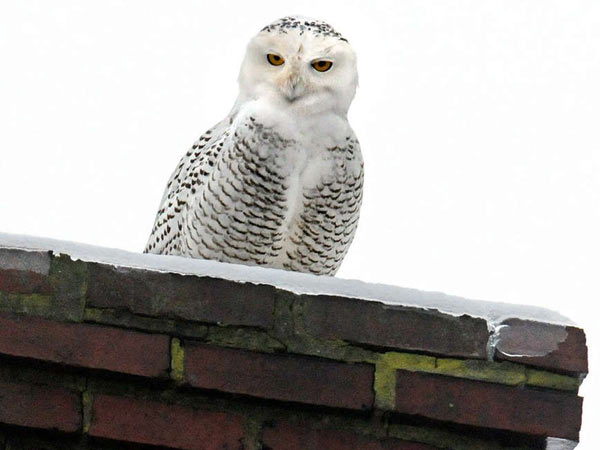 PA: Rare Snowy Owls back in the
Philly area a second winter ...
(Philly.com)
New study finds many animals may
have horrible short-term memories ...
(National Geographic)
WA: Crow brings gifts to little
girl who feeds him ... (BBC News)
PHILIPPINES - Birdwatching activities
suspended in Mt. Kitanglad Range
Natural Park ... after birders caught
in military crossfire ... (Minda News)
more headlines on Page 2 ...
REGIONAL BIRDING SITES:
CT: Audubon Center in Greenwich
CT: Hammonasset Beach SP
CT: Lighthouse Point Park
CT: Milford Point
CT: White Memorial CC
DE: Bombay Hook NWR
DE: Delaware Bay
DE: Prime Hook NWR
DE: White Clay Creek SP
GA: Wings Over Georgia
MA: Allens Pond Wildlife Sanctuary
MA: Mount Auburn Cemetery
MA: Parker River NWR
MA: Pleasant Valley WS
MA: Plum Island
MD: Assateague Island NS
MD: Chesapeake and Ohio Canal NHP
MD: Conowingo Dam
MD: Ocean City
NC: Atlantic Ocean
NC: Mattamuskeet NWR
NC: Outer Banks
NC: Pea Island NWR
NH: Mount Washington
NJ: Brigantine Div./Forsythe NWR
NJ: Cape May
NY: Braddock Bay
NY: Derby Hill Bird Observatory
NY: Jamaica Bay NWR
NY: Montezuma NWR
NY: Niagara Falls
OH: Adams Lake SP
OH: Crane Creek
OH: Green Lawn Cem. and Arb.
OH: Headlands Beach SP
OH: Killdeer Plains
OH: Magee Marsh
OH: Ottawa NWR
PA: Conejohela Flats
PA: Hawk Mountain
PA: Middle Creek WMA
PA: Presque Isle State Park
PA: Tinicum (John Heinz NWR)
RI: Block Island NWR
RI: Sachuest Point NWR
SC: Cape Romain NWR
SC: Carolina Sandhills NWR
SC: Huntington Beach SP
VA: Chesapeake Bay Brdg & Tunnel
VA: Chincoteague NWR
VA: Great Falls Park
VA: Kiptopeke SP
VA: Shenandoah National Park
VT: Dead Creek WMA
WV: Cranesville Swamp Preserve
WV: Green Bottom WMA
WV: Monongahela National Forest
REGIONAL WEB SITES:
Baltimore Bird Club
birding Charleston, SC
Cape May Bird Observatory
Cape May RBA
Friends of Blackwater NWR
Kate St.John's blog
Lancaster Crow Coalition
Mt. Zion Grasslands
New England hummers
South Carolina birding hotspots map
Tom's Plum Island page
REGIONAL: ...
ABA BIRD REPORTS ...
CT: Tufted Duck/03-01 ...
CT: Hoary Redpoll/03-01 ...
VA: Smith's Longspur/03-01 ...
MA: Mew Gull/03-01 ...
MA: Bohemian Waxwing/03-01 ...
NY: Barnacle Goose/03-01 ...
NY: ULSTEER COUNTY - Rare Gyrfalcon
a sight to behold ...
(Times Herald-Record)
VA: Trap-Neuter-Release Bills
Defeated in Virginia ...
(PennLive.com)
PA: Snowy Owls make a pit stop in
Perry County ... (PennLive.com)
NJ: TRENTON - Peregrine Falcon nest
box installation in Trenton ...
(Conserve Wildlife Found. of NJ)
NY: NEW YORK - NYPD, Wild Bird Fund
team up to save pair of Red-tailed
Hawks ... (CBS New York)
RECENTLY: ...
Sage Grouse may not be Endangered
after all ... Jewell 'optimistic'
feds can avoid listing ...
(Washington Post)
IA: Decorah eagles lay second egg
... (Des Moines Register)
Ethics of monitoring birds with
drones ... (Univ. of Washington Conservation)
HUNGARY - Snowy Owl spotted in
Hungary for first time since 1891 ...
(Hungary Today)
NY: NYC - Snowy Owls spotted on
Governors Island ... first time in
recent memory ... (NBC New York)
IA: Decorah Bald Eagle flies viral
... becomes Internet sensation laying
an egg ... (Fox News)
CA: Bird photobombs NHL webcam ...
(CBS Sports)
Bald Eagles are starting to
flourish again ... but hold the
confetti ... (Washington Post)
AK: Eurasian Siskin still in
Unalaska ... three months after being
first spotted ... (KUBC)
CA: Starving California Brown
Pelicans found stranded inland ...
(Santa Cruz Sentinel)
Bahamas hummingbird may become its
own species ... (Discovery News)
OK: Oklahoma owl cam delivers as
first egg hatches ... (Discovery News)
NY: Gyrfalcon invasion 2015 ...
further south than usual, too ...
(Nemesis Bird)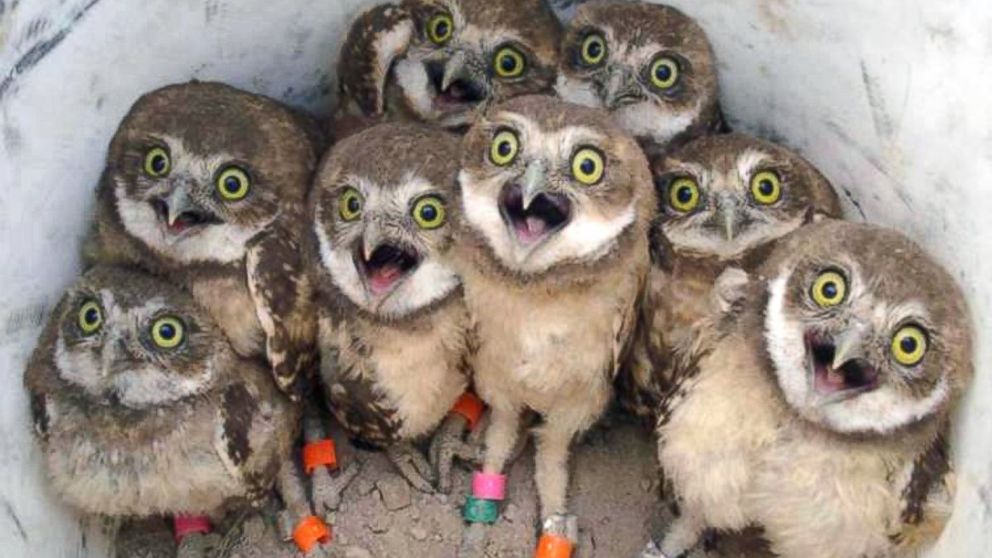 FL: The tale behind the cute
Burrowing Owls that went viral during
the Super Bowl ... (ABC News)
FL: ABC 7 Ospreys Sara and Sota now
available on 24/7 webcam ... (WWSB)
CA: Kowa announces new additions to
its BD-XD Series and SV Series
binoculars ... (Virtual-Strategy Magazine)
more headlines on Page 2 ...
EMAIL: LBH@littlebirdiehome.com