TODAY: ...
MI: Piping Plover making a comeback
around the Great Lakes ...
(Michigan Radio)
IA: First eaglet of the year
hatches in Decorah, second on the way
... (Des Moines Register)
AUSTRALIA - New research shows
Swift Parrot population in rapid
decline ... "on a trajectory to
extinction" ... (ABC Online)
NOTE: ... next update to LBH will be
on Wednesday 4/1/15 6:30 am ...
more headlines on Page 2 ...
eBIRD RARITY ALERTS BY STATE: ...
Connecticut ...
Delaware ...
Georgia ...
Maryland ...
Massachusettes ...
New Hampshire ...
New Jersey ...
New York ...
North Carolina ...
Ohio ...
Pennsylvania ...
Rhode Island ...
South Carolina ...
Virginia ...
Vermont ...
FRIDAY: ...
PA: Newborn Penna. eaglets fight
over food on PGC live camera Thursday
... (Baltimore Sun)
NV: Feds under fire for mass
killings of starlings in Nevada ...
(AP/Deseret News)
TX: Man-made wetlands a blessing
for migratory birds along the Central
Flyway ... (Springfield News-Leader)
OR: Feds, Oregon mark milestone
with Sage Grouse agreement ...
(Capital Press)
ME: Biologists relocate Snowy Owls
from executive airport ...
(Bangor Daily News)
ME: Feds back off pursuing $12,000
Piping Plover penalty against the
town of Scarborough ...
(Portland Press Herald)
Travel with bird-watching on the
brain ... (Wall Street Journal)
Birding and conservation groups call
on Canada, US to preserve boreal
forest ... (Alaska Dispatch News)
more headlines on Page 2 ...
REGIONAL BIRDING SITES:
CT: Audubon Center in Greenwich
CT: Hammonasset Beach SP
CT: Lighthouse Point Park
CT: Milford Point
CT: White Memorial CC
DE: Bombay Hook NWR
DE: Delaware Bay
DE: Prime Hook NWR
DE: White Clay Creek SP
GA: Wings Over Georgia
MA: Allens Pond Wildlife Sanctuary
MA: Mount Auburn Cemetery
MA: Parker River NWR
MA: Pleasant Valley WS
MA: Plum Island
MD: Assateague Island NS
MD: Chesapeake and Ohio Canal NHP
MD: Conowingo Dam
MD: Ocean City
NC: Atlantic Ocean
NC: Mattamuskeet NWR
NC: Outer Banks
NC: Pea Island NWR
NH: Mount Washington
NJ: Brigantine Div./Forsythe NWR
NJ: Cape May
NY: Braddock Bay
NY: Derby Hill Bird Observatory
NY: Jamaica Bay NWR
NY: Montezuma NWR
NY: Niagara Falls
OH: Adams Lake SP
OH: Crane Creek
OH: Green Lawn Cem. and Arb.
OH: Headlands Beach SP
OH: Killdeer Plains
OH: Magee Marsh
OH: Ottawa NWR
PA: Conejohela Flats
PA: Hawk Mountain
PA: Middle Creek WMA
PA: Presque Isle State Park
PA: Tinicum (John Heinz NWR)
RI: Block Island NWR
RI: Sachuest Point NWR
SC: Cape Romain NWR
SC: Carolina Sandhills NWR
SC: Huntington Beach SP
VA: Chesapeake Bay Brdg & Tunnel
VA: Chincoteague NWR
VA: Great Falls Park
VA: Kiptopeke SP
VA: Shenandoah National Park
VT: Dead Creek WMA
WV: Cranesville Swamp Preserve
WV: Green Bottom WMA
WV: Monongahela National Forest
REGIONAL WEB SITES:
Baltimore Bird Club
birding Charleston, SC
Cape May Bird Observatory
Cape May RBA
Friends of Blackwater NWR
Kate St.John's blog
Lancaster Crow Coalition
Mt. Zion Grasslands
New England hummers
South Carolina birding hotspots map
Tom's Plum Island page
REGIONAL: ...
ABA BIRD REPORTS ...
MA: Tufted Duck/03-29 ...
SC: Ruff/03-29 ...
MA: Bohemian Waxwing/03-29 ...
VA: Oregon Junco/03-29 ...
CT: Eurasian Wigeon/03-29 ...
OH: Eurasian Wigeon/03-29 ...
VA: Eurasian Wigeon/03-29 ...
DE: Prime Hook plan to restore
marsh nearing start ...
(Delaware Public Media)
NJ: ALLENDALE - Red-shouldered
Hawks spoil plan to stream video from
N.J. nest ... (Daily Record)
VA: Eaglet hatches near Manasssas
Regional Airport ... (Inside NoVA)
PA: Feds approve plan to raise
water level behind Safe Harbor Dam
despite birders' protests ...
(LancasterOnline)
PA: HANOVER - Eaglet No.2 hatches
before dawn ... (York Dispatch)
RECENTLY: ...
PA: Birders watch as migrating fowl
fly through Pa. ... (Philly.com)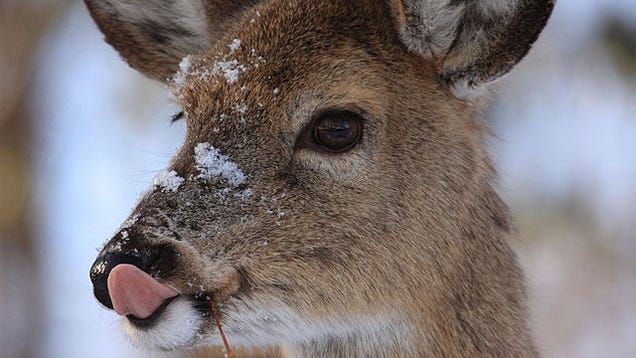 ND: Field camera catches deer
eating live birds ... (io9)
69 years since last seen ...
near-extinct hummingbird species
rediscovered in Colombia ... (UPI.com)
CA: This jay is evolving in a very,
very weird way ... an affront to a
sacred tenet of evolution ... (Wired)
IA: Last remaining eaglet from the
2014 Decorah nest electrocuted ... (WQAD)
DUBAI - Eagle with camera shows off
stunning bird's-eye flight from
tallest building ... (Fox News)
NJ: Egyptian Geese make themselves
at home in Jersey ... (USA Today)
MD: Live webcam shows Osprey pair
at Kent Island ... (CBS DC)
PA: 110,000 Snow Geese at Middle
Creek Wildlife Management Area ...
(Harrisburg Patriot)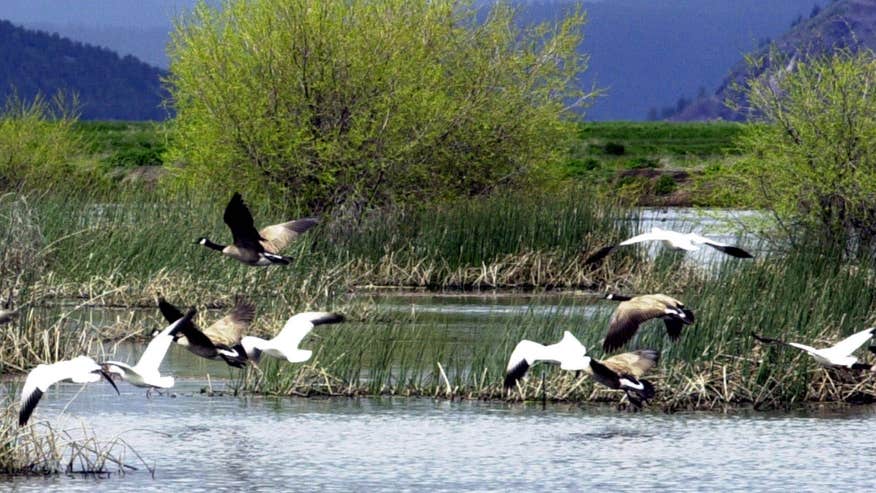 ID: Nearly 2,000 Snow Geese die
from avian cholera in Idaho ...
(Fox News)
VIDEOLINK ... hummingbird builds
tiny nest ... (PBS)
more headlines on Page 2 ...
EMAIL: LBH@littlebirdiehome.com