TODAY: ...
Scientists recap effect of lemming
populations on other animals ...
including Snowy Owls ... (NOAA Arctic)
TX: Rare Whooping Crane spotted
near Calvert Texas ...
(Bryan-College Station Eagle)
FL: 2014 Space Coast Birding and
Wildlife Festival Set ... January 22
– 27, 2014 ... (SpaceCoastDaily.com)
CO: Northwest section of Colorado
birding trail takes off ...
(High Plains Journal)
WA: How to prevent your hummingbird
feeder from freezing ... (KING5)
PREVIEW ... Magic of the Snowy Owl
... (PBS/Nature)
more headlines on Page 2 ...
eBIRD RARITY ALERTS BY STATE: ...
Connecticut ...
Delaware ...
Georgia ...
Maryland ...
Massachusettes ...
New Hampshire ...
New Jersey ...
New York ...
North Carolina ...
Ohio ...
Pennsylvania ...
Rhode Island ...
South Carolina ...
Virginia ...
Vermont ...
YESTERDAY: ...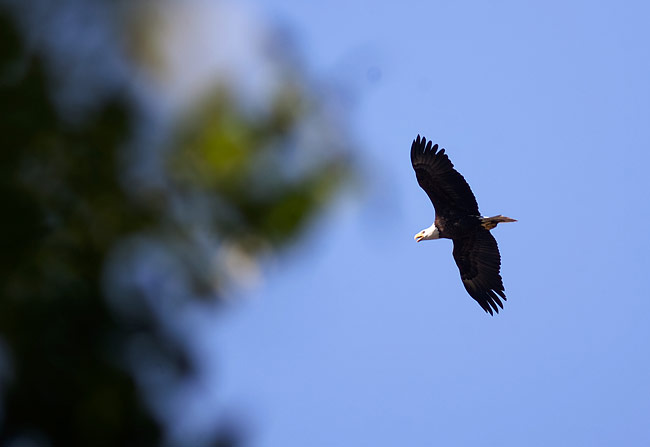 White House gives wind farms pass
on killing Endangered Eagles ...
(AP/Minnesota Public Radio)
It's insane! ... Snowy Owl
sightings and statistics for 2013 ...
(Roger Tory Peterson Institute)
WA: Northern Hawk Owl lures local
birders to Moscow area ...
(Spokesman Review)
Hummingbird metabolism unique in
burning glucose and fructose equally
... (Science Codex)
Government of Canada issues
emergency protection for threatened
Prairie bird ... (Calgary Herald)
World's oldest wild bird lays egg
... (Washington Post)
more headlines on Page 2 ...
REGIONAL BIRDING SITES:
CT: Audubon Center in Greenwich
CT: Hammonasset Beach SP
CT: Lighthouse Point Park
CT: Milford Point
CT: White Memorial CC
DE: Bombay Hook NWR
DE: Delaware Bay
DE: Prime Hook NWR
DE: White Clay Creek SP
GA: Wings Over Georgia
MA: Allens Pond Wildlife Sanctuary
MA: Mount Auburn Cemetery
MA: Parker River NWR
MA: Pleasant Valley WS
MA: Plum Island
MD: Assateague Island NS
MD: Chesapeake and Ohio Canal NHP
MD: Conowingo Dam
MD: Ocean City
NC: Atlantic Ocean
NC: Mattamuskeet NWR
NC: Outer Banks
NC: Pea Island NWR
NH: Mount Washington
NJ: Brigantine Div./Forsythe NWR
NJ: Cape May
NY: Braddock Bay
NY: Derby Hill Bird Observatory
NY: Jamaica Bay NWR
NY: Montezuma NWR
NY: Niagara Falls
OH: Adams Lake SP
OH: Crane Creek
OH: Green Lawn Cem. and Arb.
OH: Headlands Beach SP
OH: Killdeer Plains
OH: Magee Marsh
OH: Ottawa NWR
PA: Conejohela Flats
PA: Hawk Mountain
PA: Middle Creek WMA
PA: Presque Isle State Park
PA: Tinicum (John Heinz NWR)
RI: Block Island NWR
RI: Sachuest Point NWR
SC: Cape Romain NWR
SC: Carolina Sandhills NWR
SC: Huntington Beach SP
VA: Chesapeake Bay Brdg & Tunnel
VA: Chincoteague NWR
VA: Great Falls Park
VA: Kiptopeke SP
VA: Shenandoah National Park
VT: Dead Creek WMA
WV: Cranesville Swamp Preserve
WV: Green Bottom WMA
WV: Monongahela National Forest
REGIONAL WEB SITES:
Baltimore Bird Club
birding Charleston, SC
Cape May Bird Observatory
Cape May RBA
Friends of Blackwater NWR
Kate St.John's blog
Lancaster Crow Coalition
Mt. Zion Grasslands
New England hummers
South Carolina birding hotspots map
Tom's Plum Island page
REGIONAL: ...
ABA BIRD REPORTS ...
CT: Fork-tailed Flycatcher/12-08 ...
PA: Harris's Hawk/12-08 ...
PA: MacGillivray's Warbler/12-08 ...
NJ: Western Tanager/12-08 ...
NH: Townsend's Warbler/12-08 ...
NC: Rufous Hummingbird/12-08 ...
NJ: Rufous Hummingbird/12-08 ...
CT: Snowy Owl/12-08 ...
MD: Snowy Owl/12-08 ...
NC: Snowy Owl/12-08 ...
NH: Snowy Owl/12-08 ...
OH: Snowy Owl/12-08 ...
PA: Snowy Owl/12-08 ...
RI: Snowy Owl/12-08 ...
VA: Snowy Owl/12-08 ...
WV: Snowy Owl/12-08 ...
NH: Clay-colored Sparrow/12-08 ...
NJ: GALLOWAY TWP. - Birders flock
to Forsythe for rare view of Snowy
Owl ... (Press of Atlantic City)
PA: SAEGERTOWN - Injured Snowy Owl
euthanized ... (Erie Times-News)
CT: MILFORD - Conn. Audubon says
lack of lemmings driving Snowy Owls
to Connecticut ... (Ct Post)
PA: TOWANDA - Turkey Vulture
program at Towanda High School yields
data ... (Towanda Daily Review)
NY: Chenango Bird Club celebrates its
30th anniversary ...
(Utica Observer Dispatch)
PA: PHOTOSTUDY ... two hummingbirds
in Montgomery County ... (howardsView.com)
PA: NORTH EAST - Snowy Owl struck
by car in North East Twp. ...
(Erie Times-News)
NJ: GALLOWAY - Birdwatchers gather
in Galloway for glimpse of rare Snowy
Owl ... (Press of Atlantic City)
NY: BUFFALO - Snowy Owls arrive
early in Buffalo Niagara region ...
(Buffalo News)
NC: DURHAM - Snowy Owls looking for
food in Durham ... (durhamRegion.com)
RECENTLY: ...
MD: 11 juvenile Whooping Cranes
currently being hand-reared at
Patuxent Wildlife Research Centre ...
(Independent Online)
RI: CHARLESTOWN - A snowy forecast
for the Charlestown, RI area ... an
arch nemesis conquered ... (BassBirding)
CANADA - Snowy Owls spotted in New
Brunswick in record numbers ... (CBC.ca)
Notes from a Snowy Owl Invasion ...
by Kenn Kaufman ... (Audubon Magazine)
PA: Snowy Owl movement into
Pennsylvania could be of historic
proportions ... (Patriot-News)
DE: Snowy Owls spotted in Delaware
for 1st time since '05 ... (News-Journal)
MD: Chesapeake Bay cormorants
continue steep ascent ...
(Center For Conservation Biology)
Eagle steals camera ... films its
own getaway flight ... (UOI)
PA: Snowy Owls being seen in
Pennsylvania, New Jersey, and
Delaware ... (KWY)
New tool for measuring birds from
photographs ... (littleBirdieHome.com)
more headlines on Page 2 ...
EMAIL: LBH@littlebirdiehome.com