TODAY: ...
MN: St. Paul calls for bird-safe
Vikings stadium glass ... (MPR)
NE: Whooping cranes to head south
through Nebraska soon ... (KMTV)
AZ: Sandhill Cranes return to
Southeastern Arizona ... (KVOA)
FL: EAA project says Barn Owls are
sustainable rodent control ... (AgWired)
Extinct American birds memorialized
in 'The Lost Bird Project' ...
(Boston Globe)
UK: New King Penguin chick meets
mother ... (BBC News)
NOTE: ... next update to LBH will be
on Wednesday 10/22/14 ...
more headlines on Page 2 ...
eBIRD RARITY ALERTS BY STATE: ...
Connecticut ...
Delaware ...
Georgia ...
Maryland ...
Massachusettes ...
New Hampshire ...
New Jersey ...
New York ...
North Carolina ...
Ohio ...
Pennsylvania ...
Rhode Island ...
South Carolina ...
Virginia ...
Vermont ...
FRIDAY: ...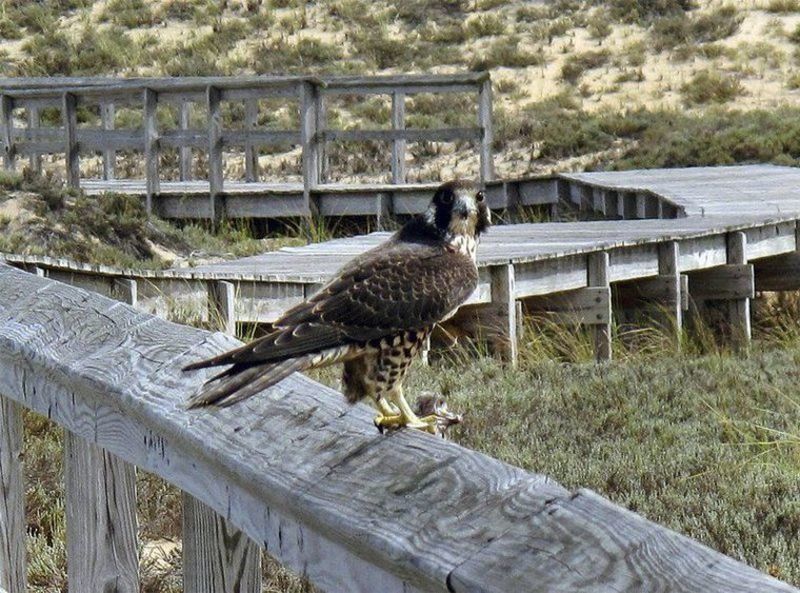 MA: BOSTON - Mass. considers taking
Peregrine Falcons off its endangered
species list ... (Salem News)
New study shows bird use wing tucks
to handle turbulence ...
(NatGeo News Watch)
VA: Wayward Sandhill Crane found in
Loudoun joins wild flock in Michigan
... (Washington Post)
FL: Sanibel Island in the running
for #1 bird watching spot in the
nation ... (WINK)
CA: Gigi the Pelican lands on the
Golden Gate Bridge and onto the
Silver Screen ... (care2)
UK: New report reveals scale of
declines of UK migratory birds
wintering in Africa ...
(Birdlife International)
more headlines on Page 2 ...
REGIONAL BIRDING SITES:
CT: Audubon Center in Greenwich
CT: Hammonasset Beach SP
CT: Lighthouse Point Park
CT: Milford Point
CT: White Memorial CC
DE: Bombay Hook NWR
DE: Delaware Bay
DE: Prime Hook NWR
DE: White Clay Creek SP
GA: Wings Over Georgia
MA: Allens Pond Wildlife Sanctuary
MA: Mount Auburn Cemetery
MA: Parker River NWR
MA: Pleasant Valley WS
MA: Plum Island
MD: Assateague Island NS
MD: Chesapeake and Ohio Canal NHP
MD: Conowingo Dam
MD: Ocean City
NC: Atlantic Ocean
NC: Mattamuskeet NWR
NC: Outer Banks
NC: Pea Island NWR
NH: Mount Washington
NJ: Brigantine Div./Forsythe NWR
NJ: Cape May
NY: Braddock Bay
NY: Derby Hill Bird Observatory
NY: Jamaica Bay NWR
NY: Montezuma NWR
NY: Niagara Falls
OH: Adams Lake SP
OH: Crane Creek
OH: Green Lawn Cem. and Arb.
OH: Headlands Beach SP
OH: Killdeer Plains
OH: Magee Marsh
OH: Ottawa NWR
PA: Conejohela Flats
PA: Hawk Mountain
PA: Middle Creek WMA
PA: Presque Isle State Park
PA: Tinicum (John Heinz NWR)
RI: Block Island NWR
RI: Sachuest Point NWR
SC: Cape Romain NWR
SC: Carolina Sandhills NWR
SC: Huntington Beach SP
VA: Chesapeake Bay Brdg & Tunnel
VA: Chincoteague NWR
VA: Great Falls Park
VA: Kiptopeke SP
VA: Shenandoah National Park
VT: Dead Creek WMA
WV: Cranesville Swamp Preserve
WV: Green Bottom WMA
WV: Monongahela National Forest
REGIONAL WEB SITES:
Baltimore Bird Club
birding Charleston, SC
Cape May Bird Observatory
Cape May RBA
Friends of Blackwater NWR
Kate St.John's blog
Lancaster Crow Coalition
Mt. Zion Grasslands
New England hummers
South Carolina birding hotspots map
Tom's Plum Island page
REGIONAL: ...
ABA BIRD REPORTS ...
MD: Clay-colored Sparrow/10-19 ...
DE: American White Pelican/10-19 ...
NY: Judge denies group's bid to halt
Fire Island dune-replenishment
project over Piping Plovers ...
(CBS Local)
NJ: NJ Audubon's Cape May Autumn
Birding Festival to feature Snowy
Owls ... (Shore News Today)
OH: Threatened Trumpeter Swans
rebounding in Ohio ... after feds
remove invasive Mute Swans ...
(Port Clinton News Herald)
CT: An unusual, non-lethal idea to
deal with Connecticut's pesky Monk
Parakeets ... (WNPR)
RECENTLY: ...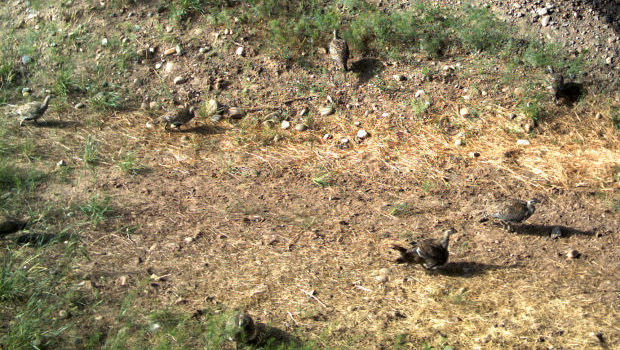 WY: Rare pictures catch hundreds of
Sage Grouse using wildlife underpass
... (Casper Star-Tribune)
MA: Red-tailed Hawk defends its air
space against intruding drone
quadcopter ... (Examiner.com)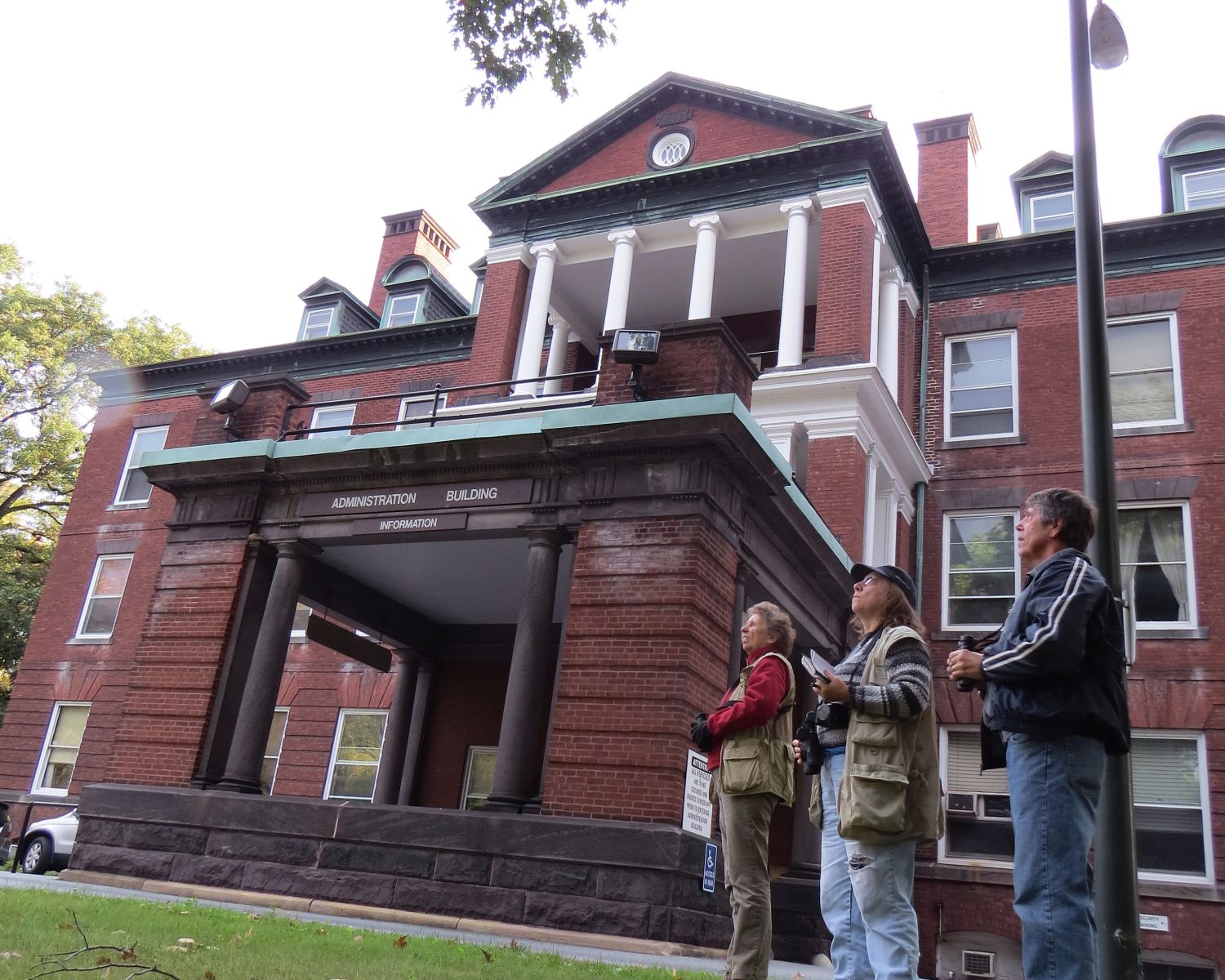 PA: PABIRDers see no loons at
Harrisburg's "Lunatic" Hospital ...
but they do find 16 species of
warblers ... (AP/LancasterOnline)
CA: Company drops California solar
power-tower project that can
incinerate birds in the air ...
(AP/Breitbart News)
New tool for measuring birds from
photographs ... (littleBirdieHome.com)
more headlines on Page 2 ...
EMAIL: LBH@littlebirdiehome.com