TODAY: ...
CO: Sandhill Cranes could be affected
as Colorado weighs who gets scarce
water ... (AP/Greenfield Daily Reporter)
UK: Distressed barn owl discovered
along the A40 ... found to have a
fractured wing ... (Oxford Mail)
more headlines on Page 2 ...
eBIRD RARITY ALERTS BY STATE: ...
Connecticut ...
Delaware ...
Georgia ...
Maryland ...
Massachusettes ...
New Hampshire ...
New Jersey ...
New York ...
North Carolina ...
Ohio ...
Pennsylvania ...
Rhode Island ...
South Carolina ...
Virginia ...
Vermont ...
YESTERDAY: ...
CA: First wild condor egg of the
season crushed ... likely the result
of "eggshell thinning" ...
(Monterey County Herald)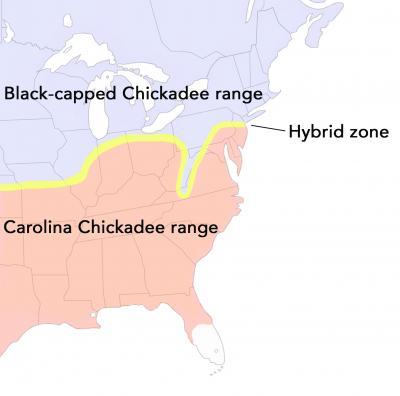 Warming temperatures pushing 2
chickadee species -- and their
hybrids -- northward ... (Science Codex)
TX: Texas residents and visitors
invited to report Whooper sightings
... as annual 2,400-mile spring
migration about to begin ...
(Outdoor News Daily)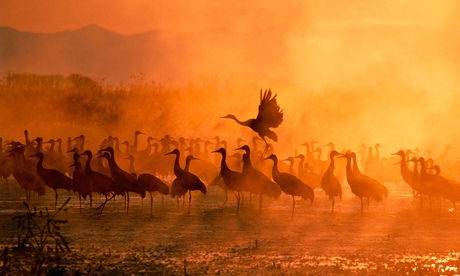 NE: Sandhill Cranes descend on the
plains of the Midwest ... to the same
stretch of the Platte river each year
from as far away as Siberia ...
(The Guardian)
FL: 'Fish Strike' stops Air Force
jet's takeoff ... knocked out of
Ospreys grip ... (Greenfield Daily Reporter)
MN: Owl festival boosts economy of
far southeastern Minnesota community
... more than 200 Snowy Owls have
been spotted in Minnesota this winter
... (Minneapolis Star Tribune)
more headlines on Page 2 ...
REGIONAL BIRDING SITES:
CT: Audubon Center in Greenwich
CT: Hammonasset Beach SP
CT: Lighthouse Point Park
CT: Milford Point
CT: White Memorial CC
DE: Bombay Hook NWR
DE: Delaware Bay
DE: Prime Hook NWR
DE: White Clay Creek SP
GA: Wings Over Georgia
MA: Allens Pond Wildlife Sanctuary
MA: Mount Auburn Cemetery
MA: Parker River NWR
MA: Pleasant Valley WS
MA: Plum Island
MD: Assateague Island NS
MD: Chesapeake and Ohio Canal NHP
MD: Conowingo Dam
MD: Ocean City
NC: Atlantic Ocean
NC: Mattamuskeet NWR
NC: Outer Banks
NC: Pea Island NWR
NH: Mount Washington
NJ: Brigantine Div./Forsythe NWR
NJ: Cape May
NY: Braddock Bay
NY: Derby Hill Bird Observatory
NY: Jamaica Bay NWR
NY: Montezuma NWR
NY: Niagara Falls
OH: Adams Lake SP
OH: Crane Creek
OH: Green Lawn Cem. and Arb.
OH: Headlands Beach SP
OH: Killdeer Plains
OH: Magee Marsh
OH: Ottawa NWR
PA: Conejohela Flats
PA: Hawk Mountain
PA: Middle Creek WMA
PA: Presque Isle State Park
PA: Tinicum (John Heinz NWR)
RI: Block Island NWR
RI: Sachuest Point NWR
SC: Cape Romain NWR
SC: Carolina Sandhills NWR
SC: Huntington Beach SP
VA: Chesapeake Bay Brdg & Tunnel
VA: Chincoteague NWR
VA: Great Falls Park
VA: Kiptopeke SP
VA: Shenandoah National Park
VT: Dead Creek WMA
WV: Cranesville Swamp Preserve
WV: Green Bottom WMA
WV: Monongahela National Forest
REGIONAL WEB SITES:
Baltimore Bird Club
birding Charleston, SC
Cape May Bird Observatory
Cape May RBA
Friends of Blackwater NWR
Kate St.John's blog
Lancaster Crow Coalition
Mt. Zion Grasslands
New England hummers
South Carolina birding hotspots map
Tom's Plum Island page
REGIONAL: ...
ABA BIRD REPORTS ...
NY: Pink-footed Goose/03-09 ...
VT: Northern Hawk Owl/03-09 ...
NJ: Smith's Longspur/03-09 ...
NJ: Black-headed Gull/03-09 ...
MD: Snowy Owl/03-09 ...
OH: Snowy Owl/03-09 ...
MD: Gr. White-fronted Goose/03-09 ...
PA: Gr. White-fronted Goose/03-09 ...
WV: Gr. White-fronted Goose/03-09 ...
GA: Little Gull/03-09 ...
OH: Pomarine Jaeger/03-09 ...
NC: Western Tanager/03-08 ...
RI: Painted Bunting/03-08 ...
NH: Snowy Owl/03-08 ...
NJ: Snowy Owl/03-08 ...
VA: Snowy Owl/03-08 ...
NJ: Eurasian (Common) Teal/03-08 ...
PA: MILLERSBURG - Frozen river
forces Ned Smith Center to reschedule
Susquehanna Waterfowl Watch ...
(Patriot-News )
PA: STEVENS - Where are Middle
Creek's Snow Geese? ... birds just
starting to arrive ... (Patriot-News )
NY: ATTICA - Attica taxidermist
charged with illegal possession of 76
wild birds ... 108 turtles, too ...
(Buffalo News)
MA: BOSTON - Snowy Owl expert Norman
Smith sets record straight ... they
are NOT starving ... (Worcester Telegram)
NY: LONG ISLAND - Recovering Snowy
Owl to serve as 'ambassador' ...
(Newsday)
VT: VINS receives $40000 grant for
wild bird hospital ... (Mountain Times)
RECENTLY: ...
CA: WildCare test results show Barn
Owl died of rat poison ...
(Huffington Post)
Top 25 Wild Bird Photographs of the
Week #63 ... (National Geographic)
UK: Police think pink pigeon a good
way to fight crime in Darlington ...
(Northern Echo)
CA: Little-known hideout for Purple
Martins discovered in the Bay Area
... site of a former Air Force
surveillance center ...
(San Francisco Chronicle)
CA: Baby barn owl hatches on Port of
Stockton's 'owl cam' ... (Stockton Record)
IA: Hundreds of thousands watch
Decorah eagles lay their third egg
... (WHOtv)
MN: Great Horned Owl has been
living upstairs in woman's house for
15 years ... (WCCO)
MN: Transmitter gives a bird's-eye
view into Ramsey's world ... he's not
like other Snowy Owls ...
(Minneapolis Star Tribune)
GA: Bald Eagle eaglets break open
shells on Berry College webcam ...
(Franchise Herald)
New tool for measuring birds from
photographs ... (littleBirdieHome.com)
more headlines on Page 2 ...
EMAIL: LBH@littlebirdiehome.com